A collection of classic romantic tragedies:
Romeo & Juliet, The Great Gatsby,
and
The Phantom of the Opera
are celebrated with custom covers. The hand-lettered titles are inspired by important literary themes and tones in the novels. The cover composition is created from intricate details, textures, and specific colors relevant to the novels.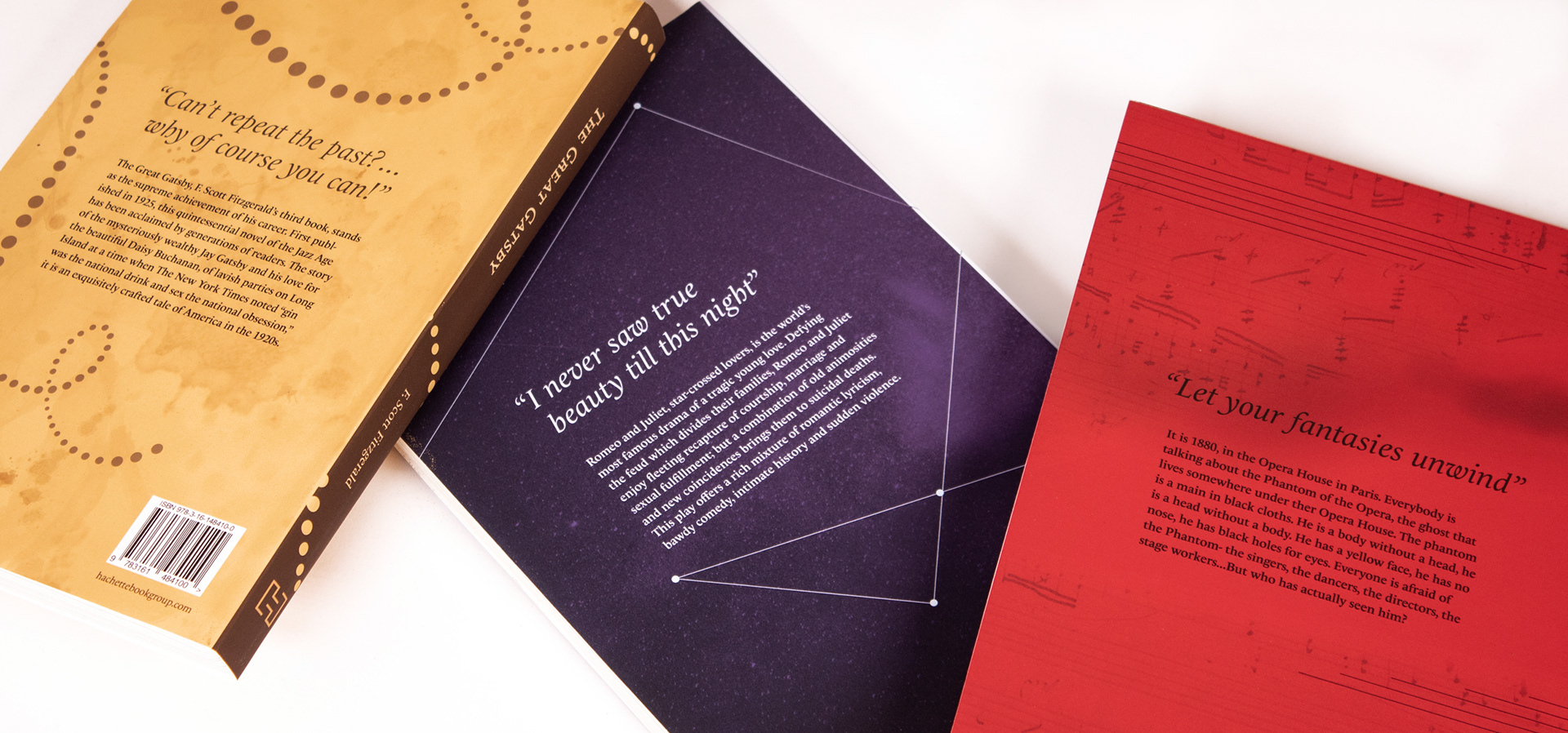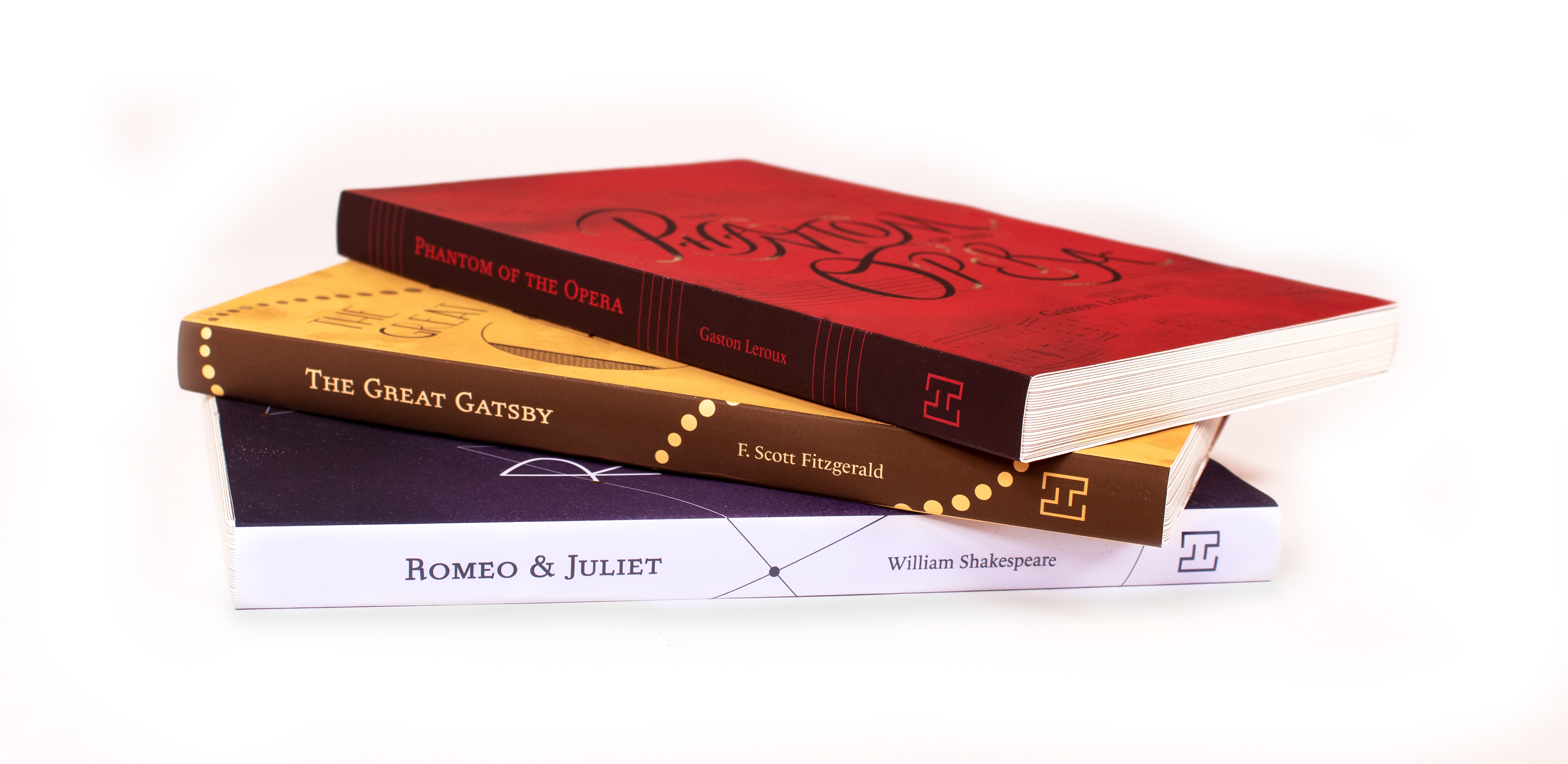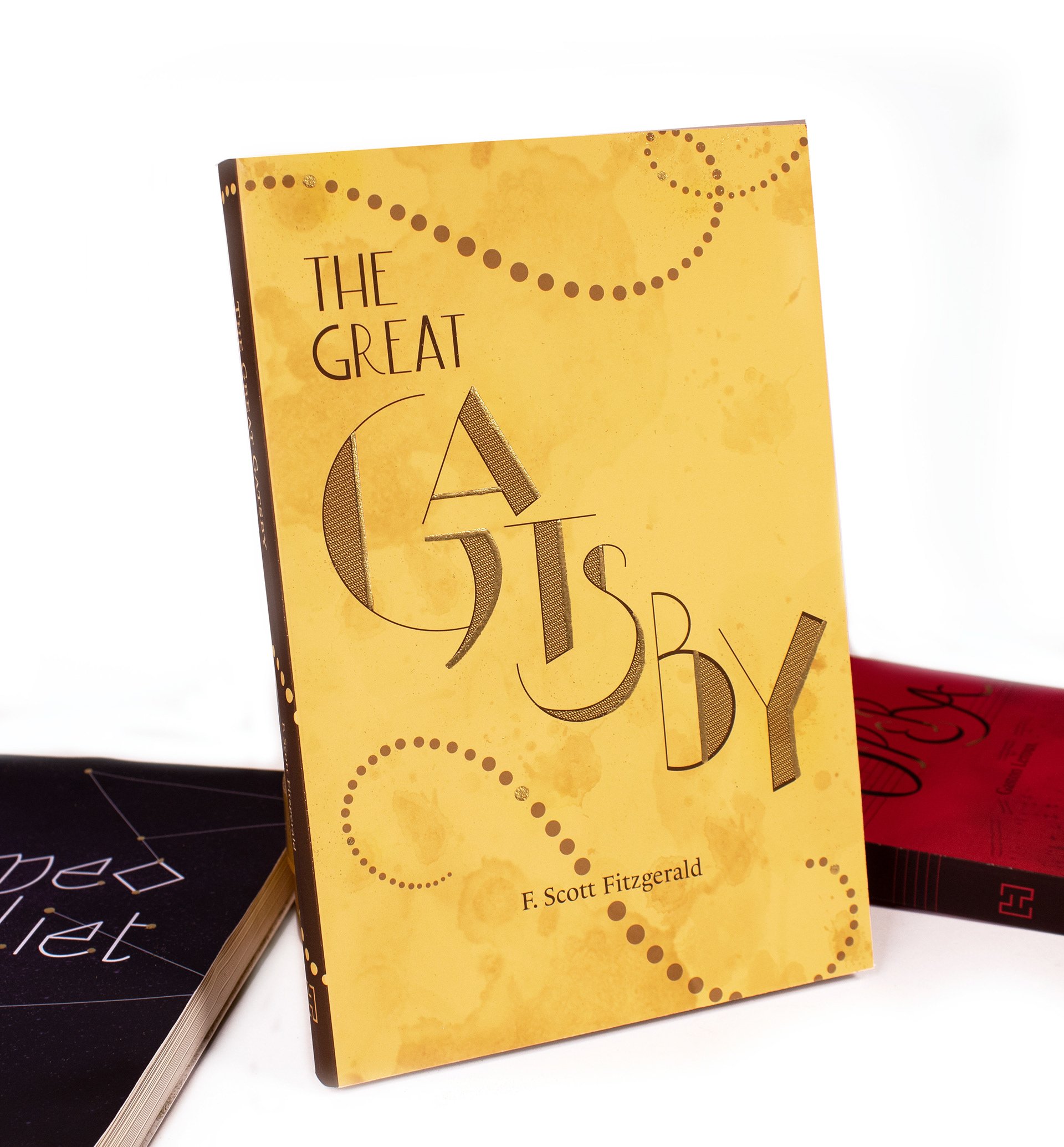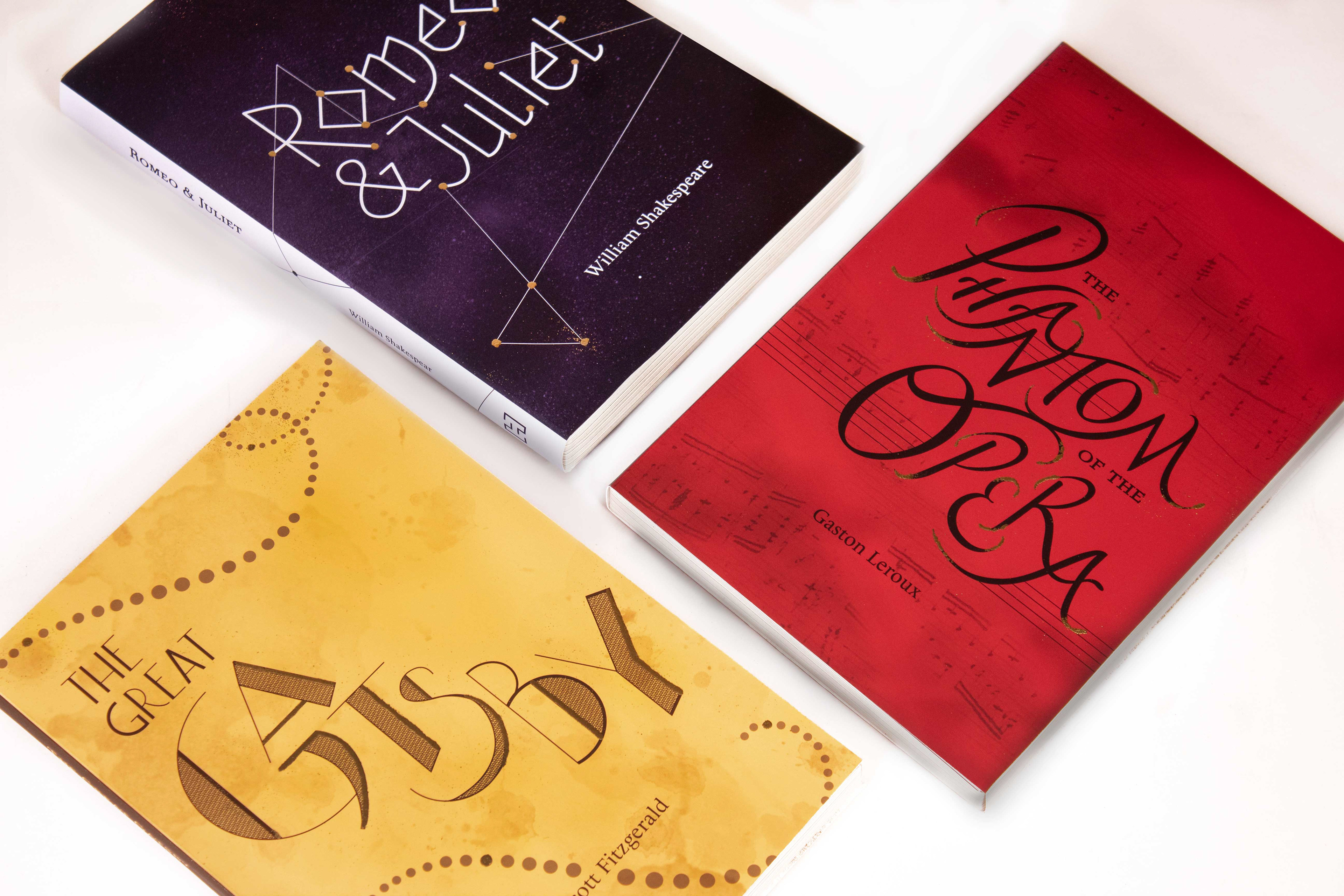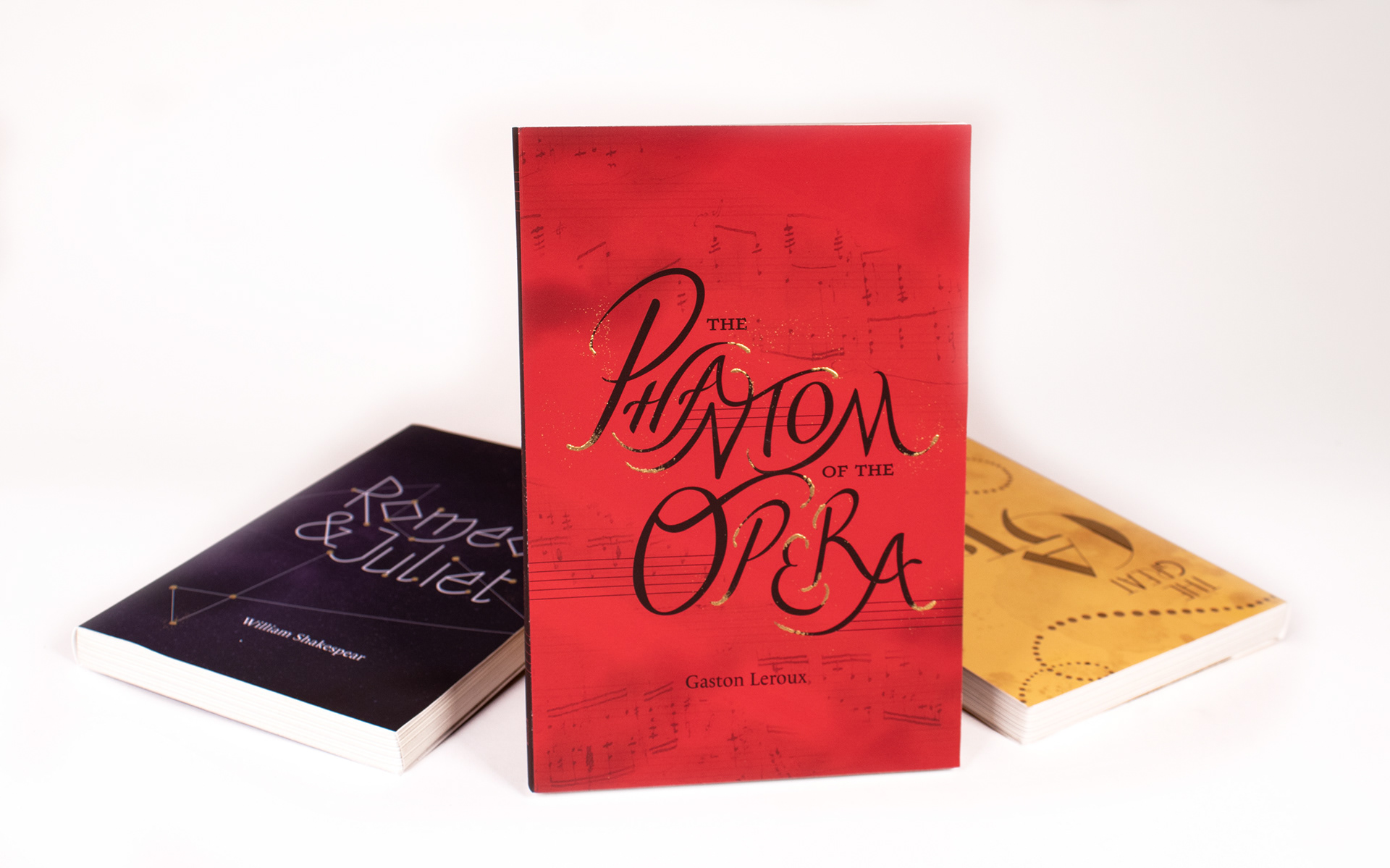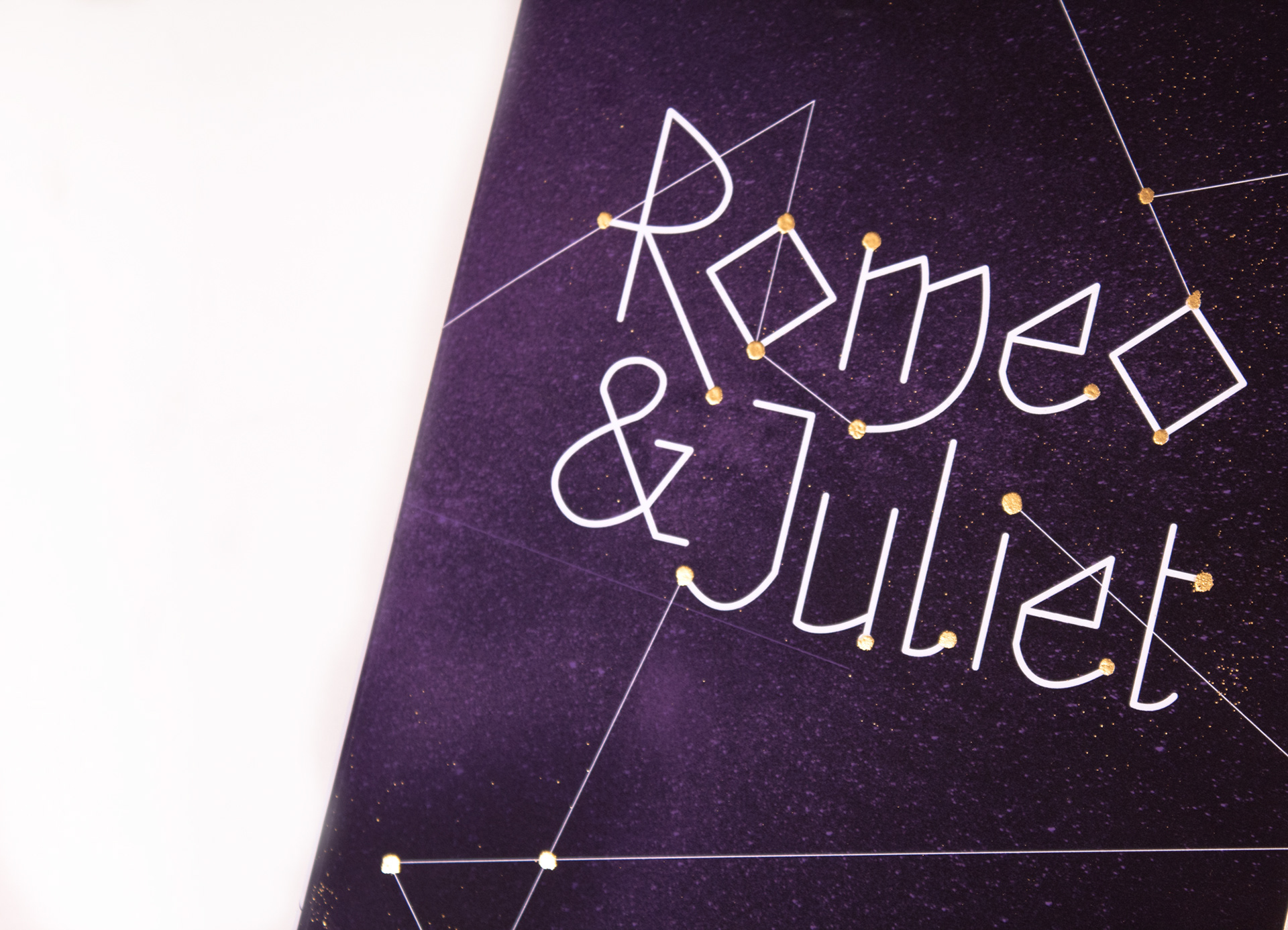 Concept & Process:
​​​​​​​
Although these novels are from three very distinct time periods, they share a common theme of tragic romance. The novels are considered classic stories that have lived on for decades, thus creating an appropriate lettering and cover design is essential. My process began with creating lists of words and iconic details seen throughout the novels. I then narrowed down the lists and imagined how to translate the words and imagery into a lettering composition.