At Capacity

is an exhibition focusing on human movement and its impact on the environment. This exhibition has four sections: 

Looking for Home, Sprawl, Inhabited Spaces, 

and

Designing Health

. 

Looking for Home

, the first section of the exhibition, examines human migration. The overall concept for this section is to allow viewers to see migration from a new perspective - the immigrant's viewpoint. The narrative focuses on the immigrant's struggle to leave their homes and move to a new environment facing new challenges. The purpose is to let immigrants tell their story and allow the viewer to step into their shoes.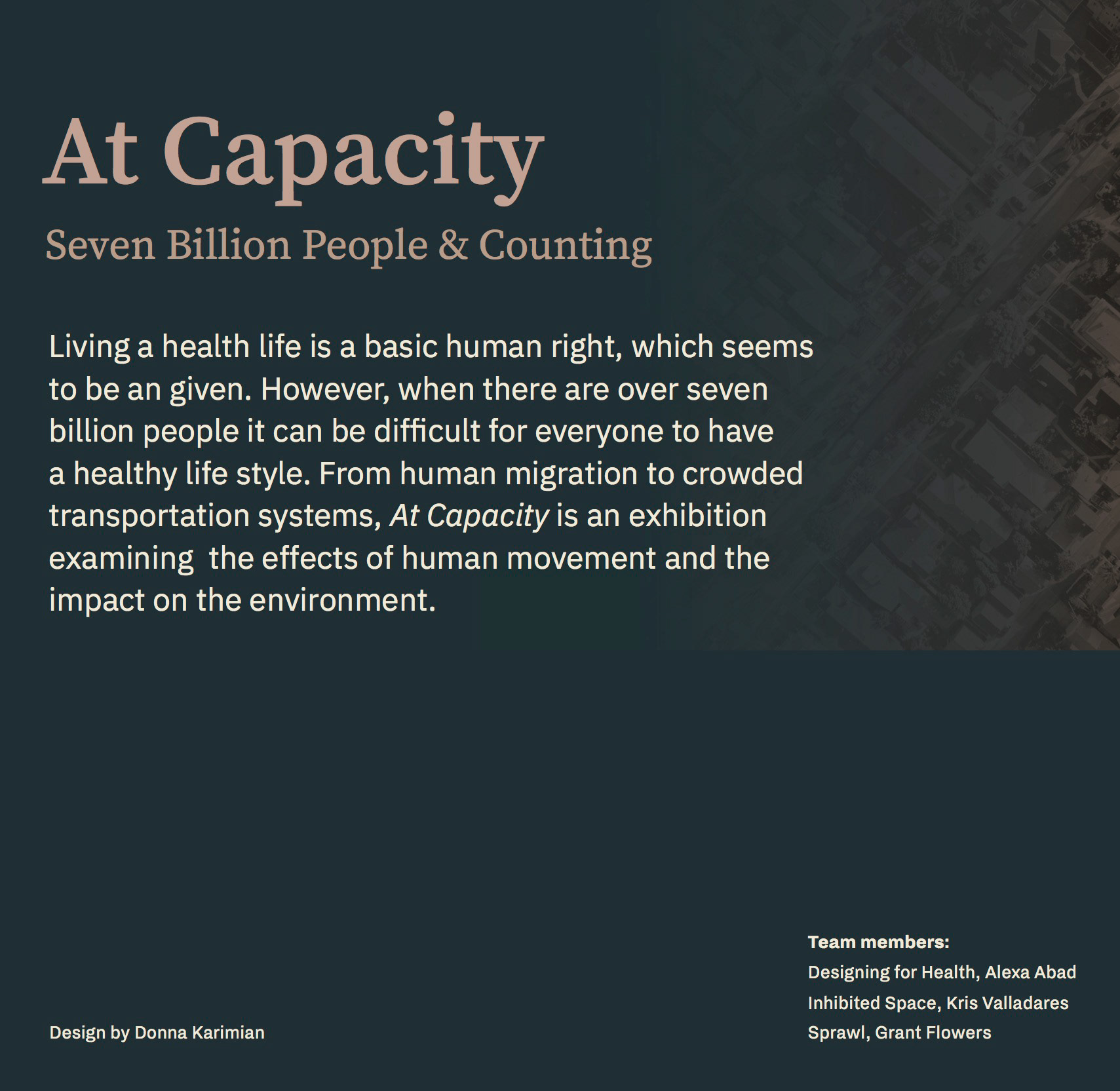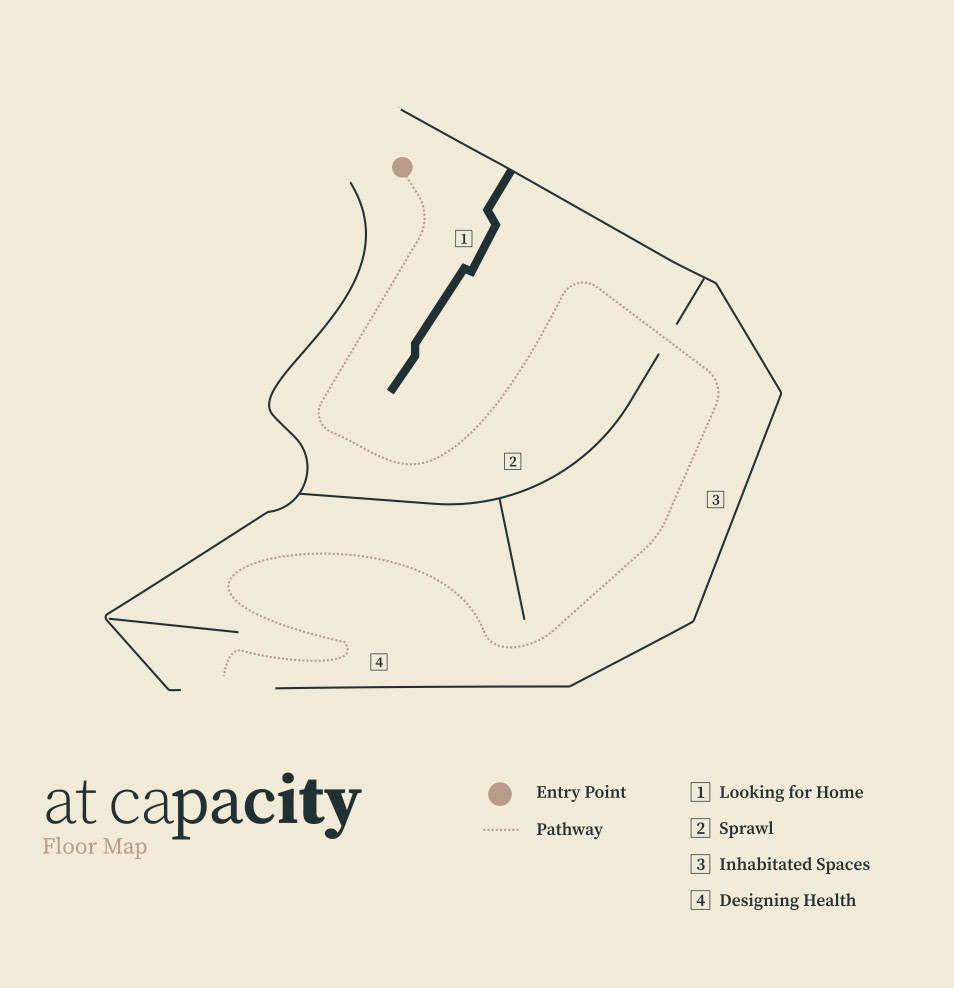 The exhibition is scattered with personal anecdotes
and begins with explaining push and pull reasons. Viewers are then presented with a timeline of migration statistic. Next, viewers move into challenges faced by immigrants adjusting to their new lives and six examples of immigrants that contributed life-altering accomplishments in America. Lastly, viewers are welcomed to interact with the

Suitcase Stories

 and take a look inside of what important items immigrants bring with them to their new lives. Each suitcase is accompanied by a story explaining the meaning of the items in their suitcase and why they could not leave it behind.