More City Than Water: A Houston Flood Atlas is sponsored by the Houston Flood Museum. This project was a collaboration between the University of Houston Graphic Design Program, Rice University's Dr. Lacy Johnson, and contributions from a variety of authors. I was given the opportunity to contribute two maps to the publication: 
Look East
and
Musical Connections During Harvey (TBD Title)
.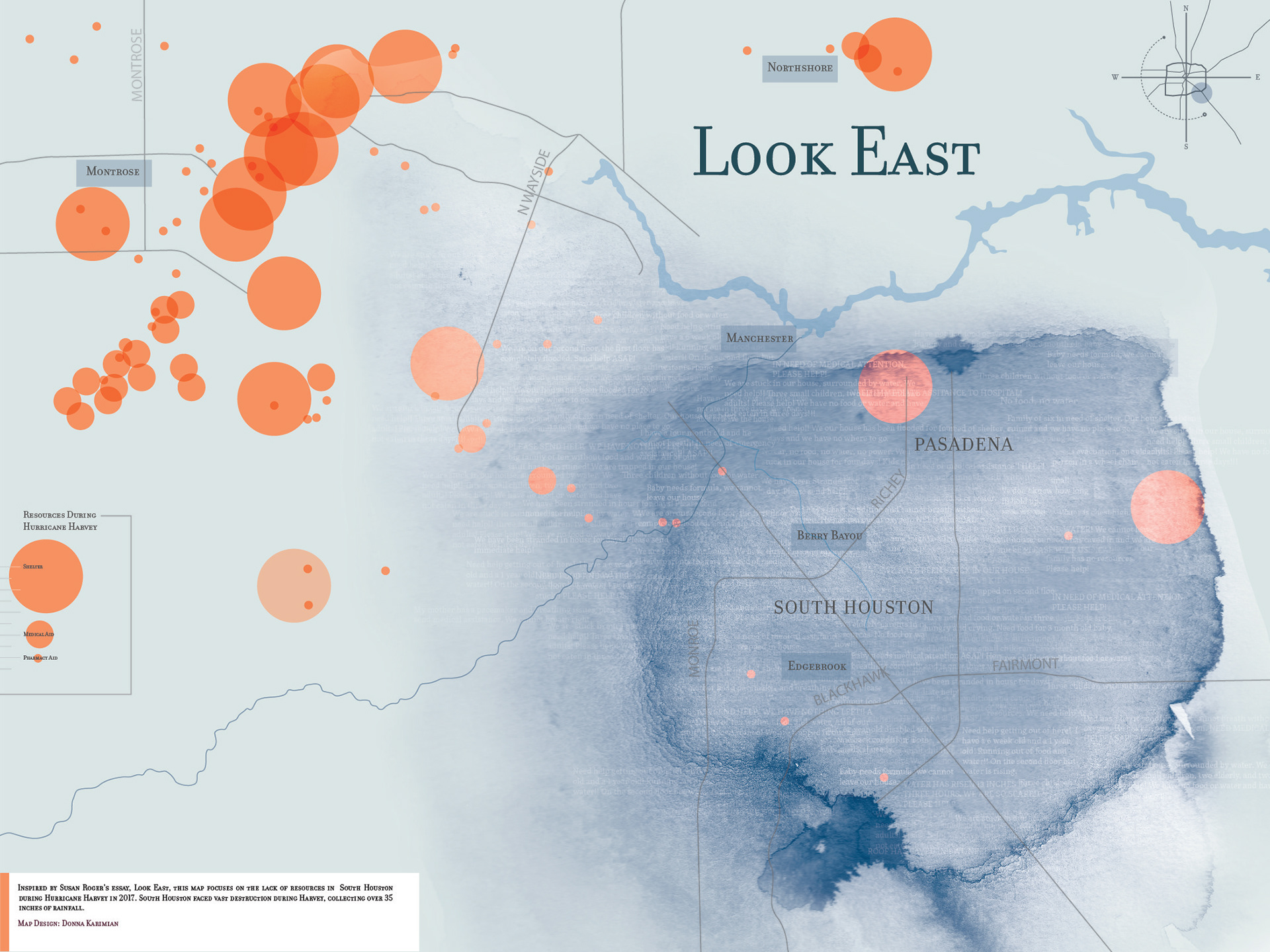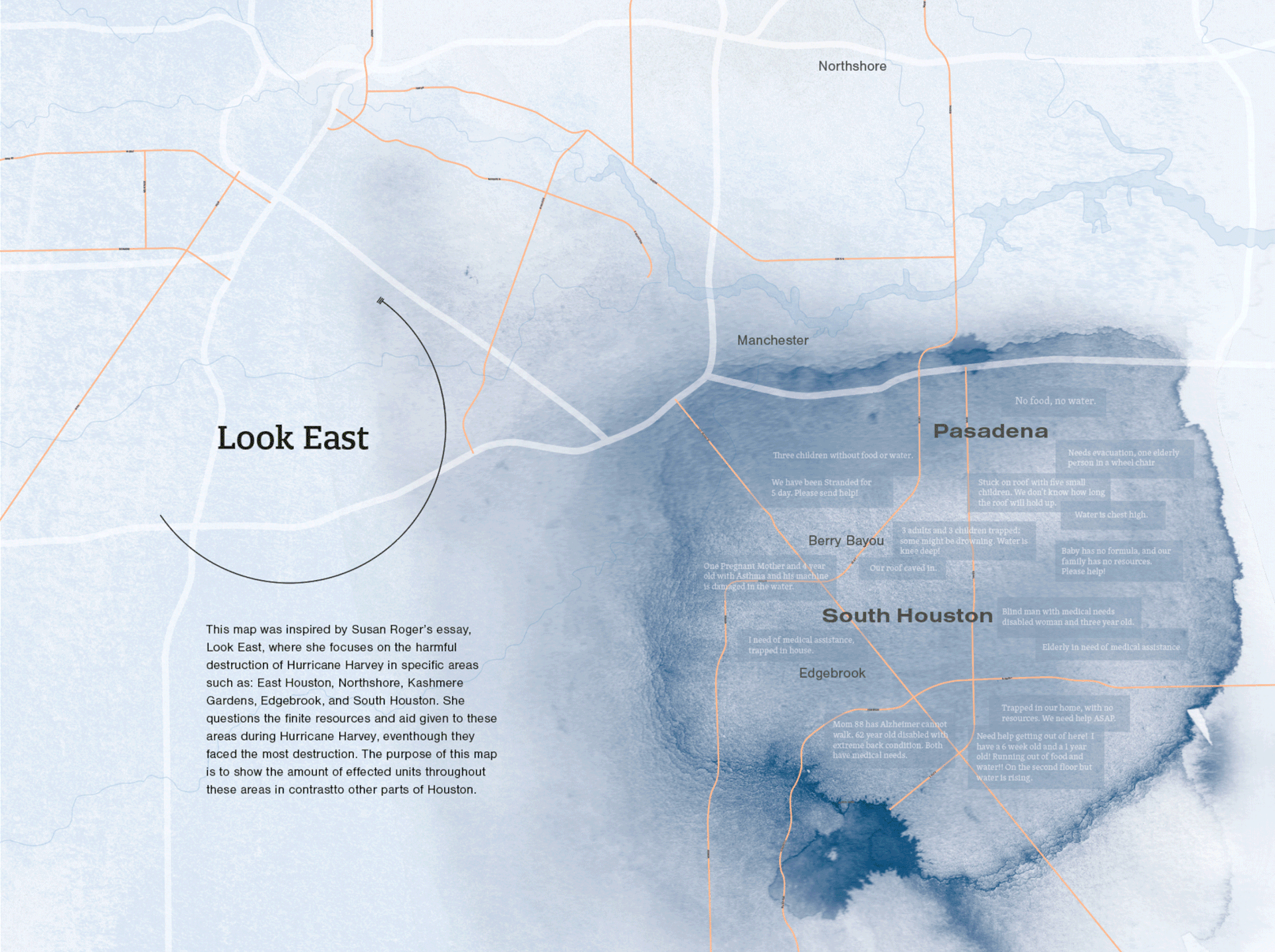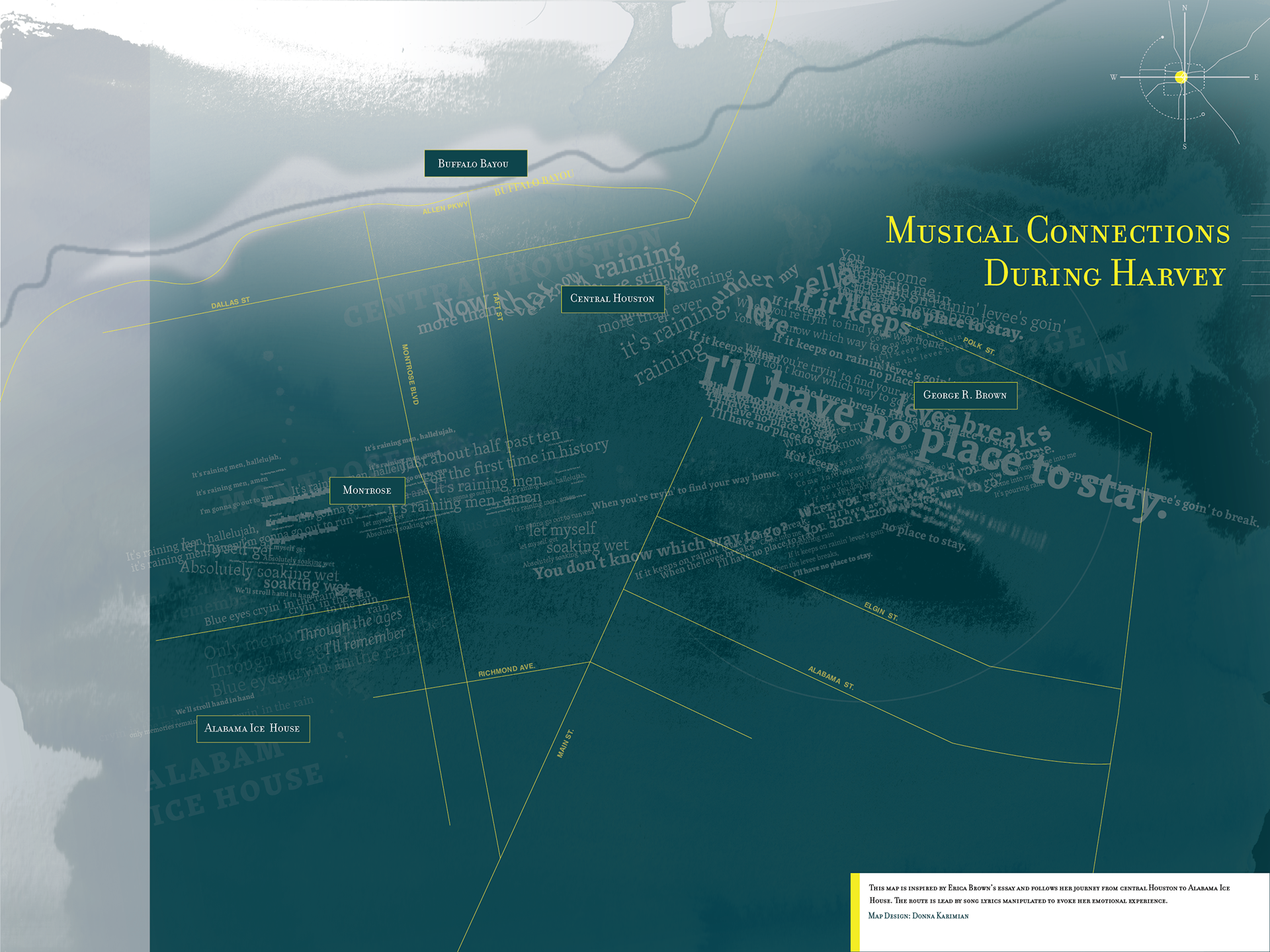 This map is inspired by Erica Brown's essay (TBD Title). Brown's essay is a personal journey stopping a specific area like the George R. Brown Convention Center or Alabama Ice House and making specific connections to aquatic music. Brown and her Husband cope with the traumatic experience of Hurricane Harvey with specific songs that creates a small journey around Houston during the aftermath of the Hurricane. With each song selection, Brown reveals specific emotions. 
I illustrated Brown's emotional responses to specific songs by manipulating the lyric's typography to mimic her emotions. The journey begins with her apartment in Central Houston. She describes feeling anxious but trying to stay calm, thus the typography begins to jumble and overlap at times but mostly remains normal. Her second stop is the George R. Brown Convention Center. She describes feeling uncomfortable and out-of-place. Therefore, the typography feels heavier and the leading is tighter—visual discomforting. Her next stop is Montrose, where she shares comforting memories that make her feel free. The typography has a lot of leading and begins to feel lighter - almost airy. Her last destination is the Alabama Ice House. She describes feeling like the trauma of the event has made a mark. Like other Houstonians, she is on the way to recovery and healing. The last type treatment is not as apparent; it is more faded but still seen.