A New Type is a pop-up shop created and curated by students in the University of Houston Graphic Design Program. All funding from the Pop-Up shop is contributed to the UHGD Senior Exhibition. 
The concept for the branding represents the mix of students and personalities found in the design classroom, giving the classroom dynamic is a unique experience. There is always a variation of students with difference experiences, interests, and personalities. Over the course of two years, students work together and share their insights and perspective.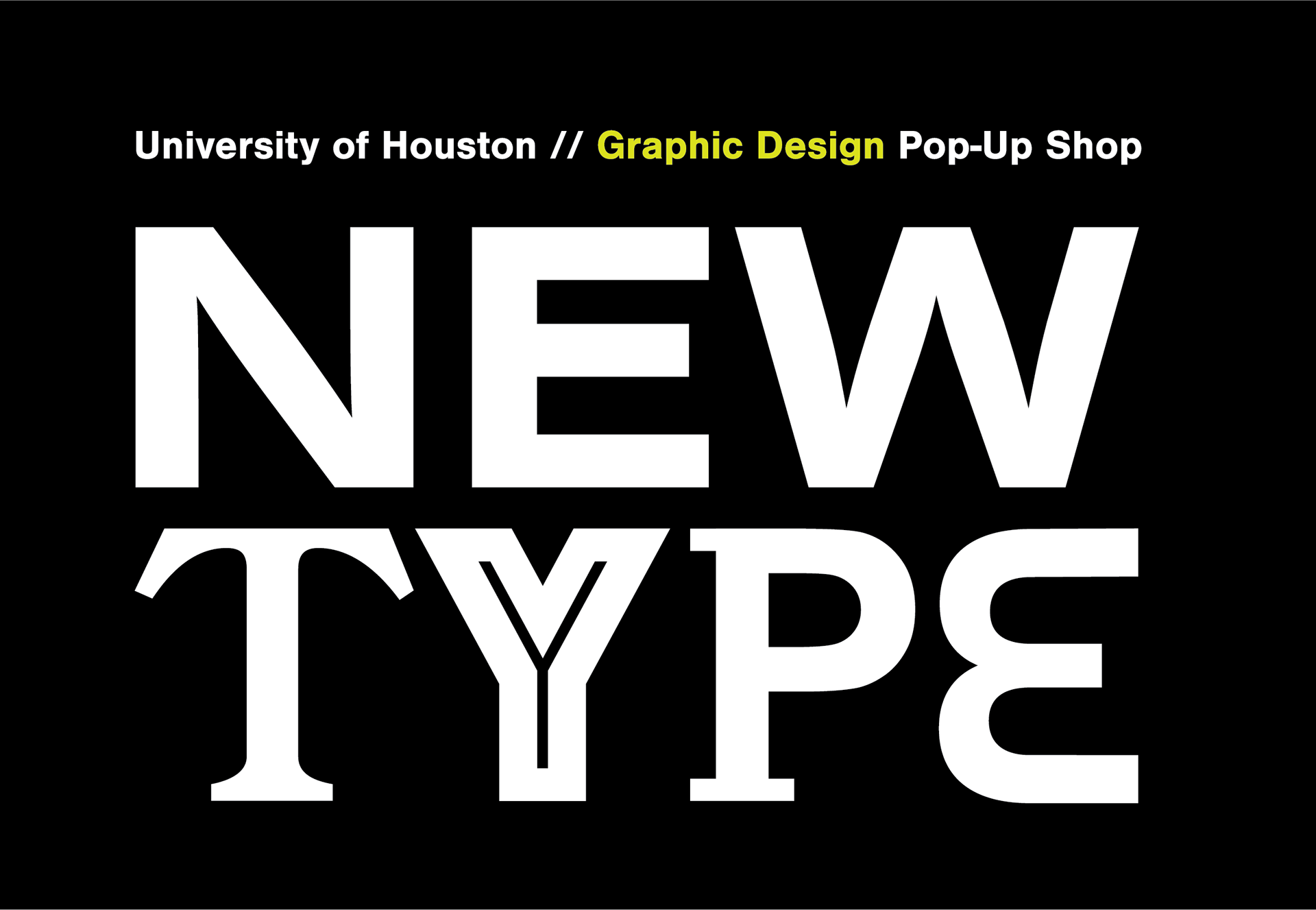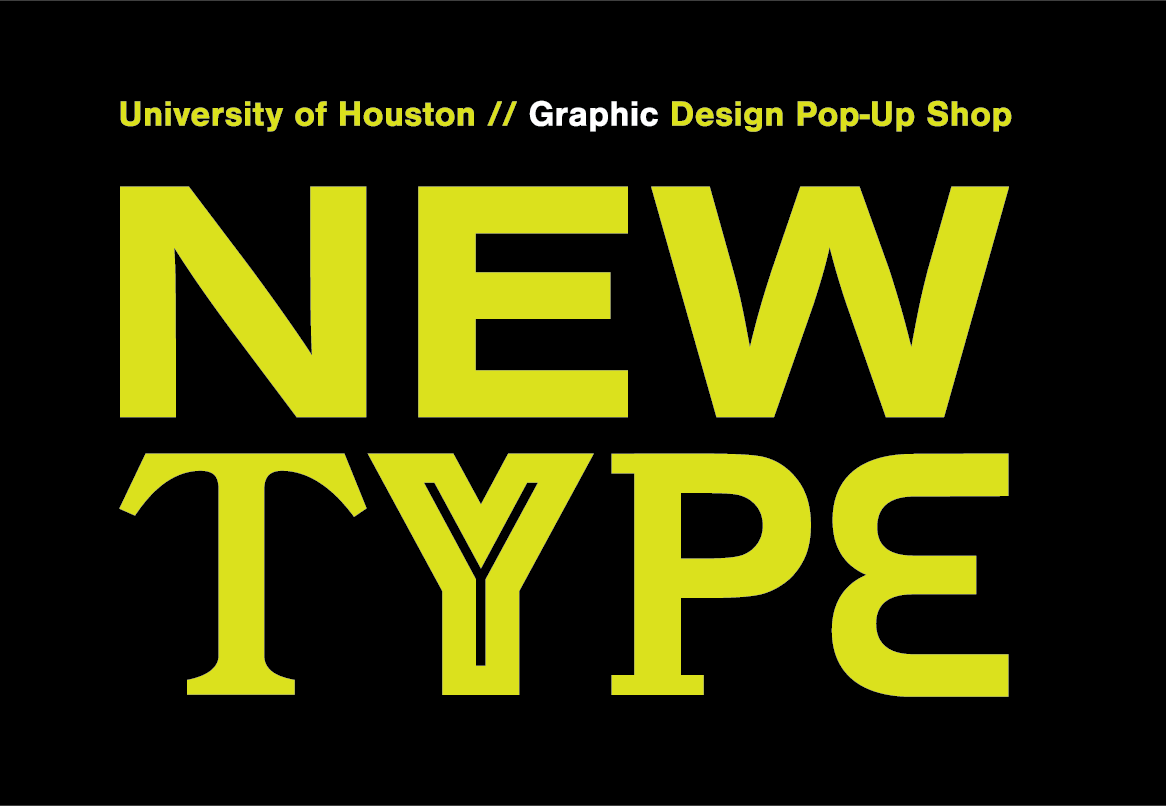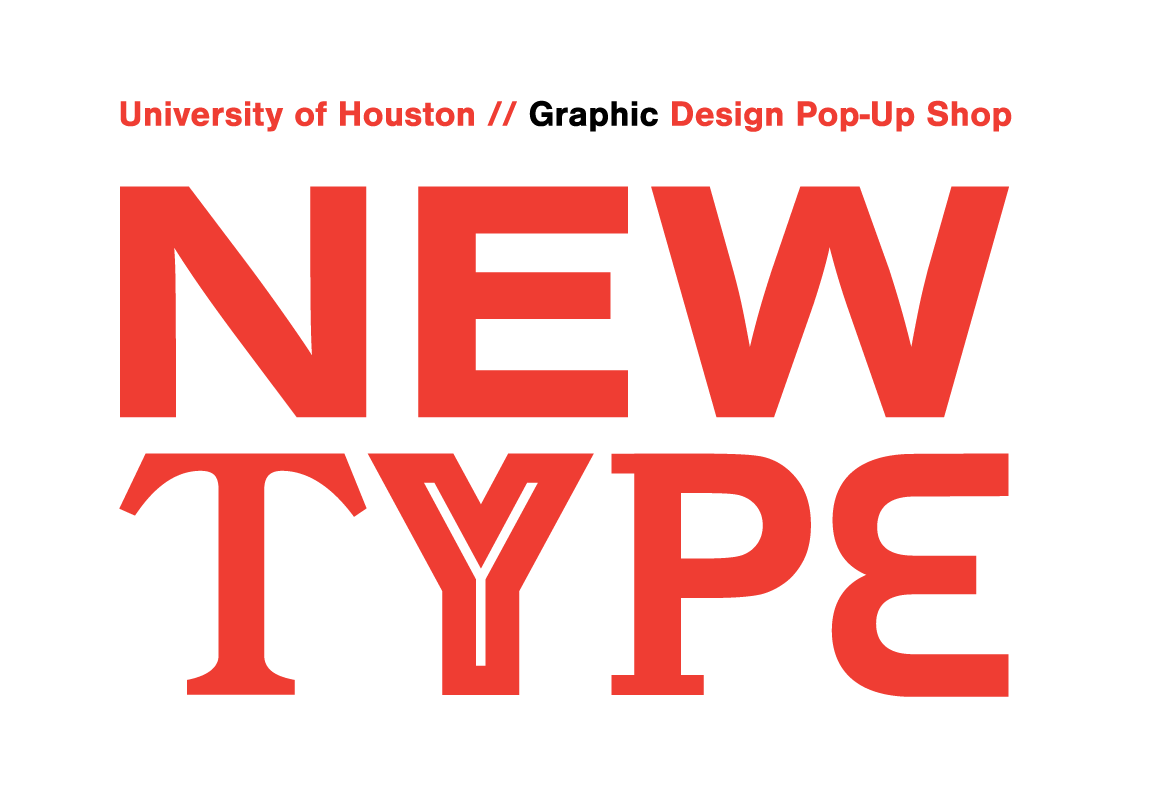 Concept & Mission: 
As graphic design students, we explore and develop our ideas through research and experiments. Like design, we go through many phases to develop our skills. We embrace the process and strive to learn and refine our knowledge. 
Our pop-up shop branding was created from a variety of typefaces to display a range of unique qualities that gives each typeface character and attitude. As we develop our eye for design, we begin to notice these details and carefully select type based on the concept and tone. 
Our shop's purpose is to raise money to host the annual Senior Exhibition, a curated collection from two years in the graphic design program. We appreciate any donations and contributions to out show